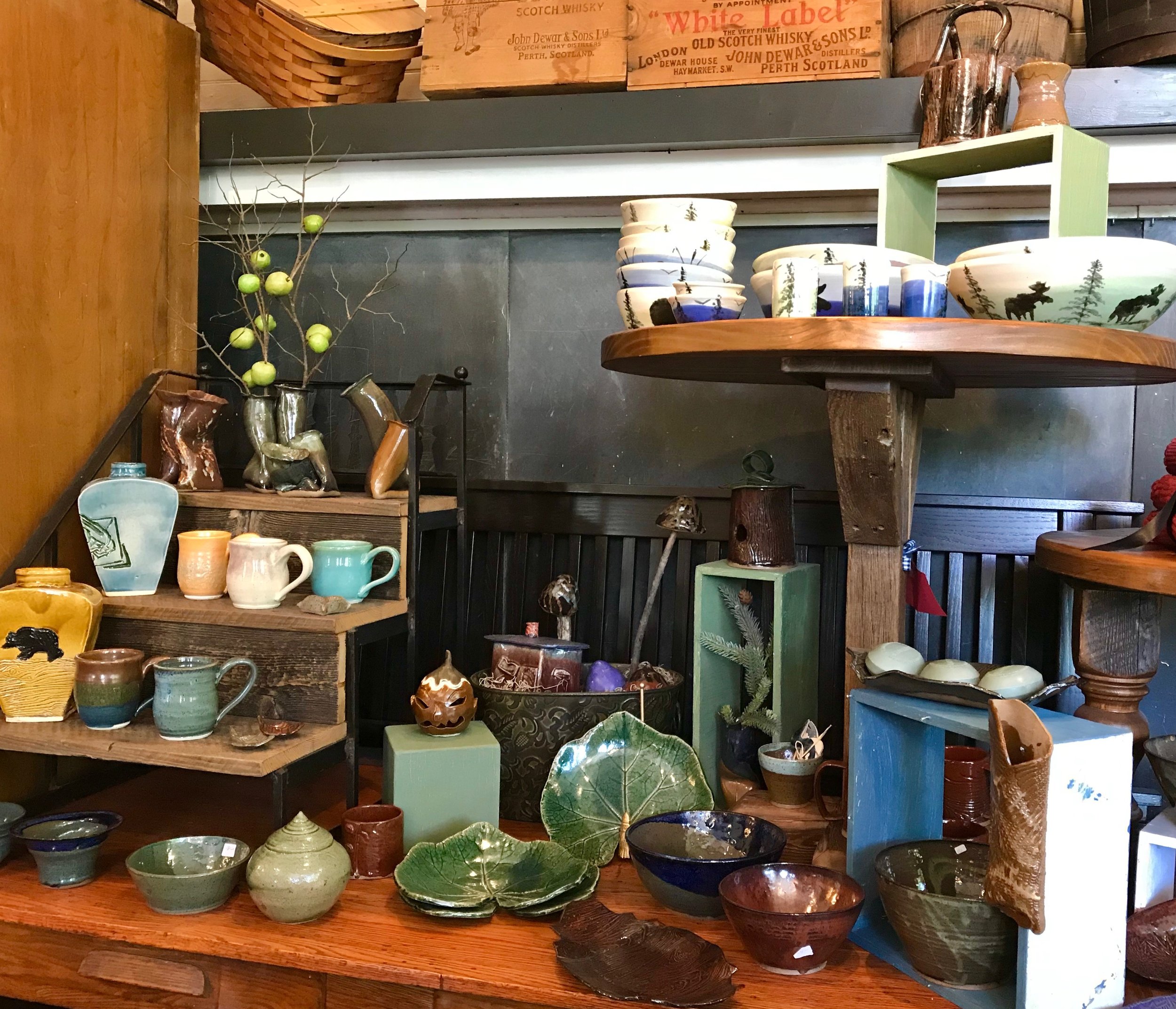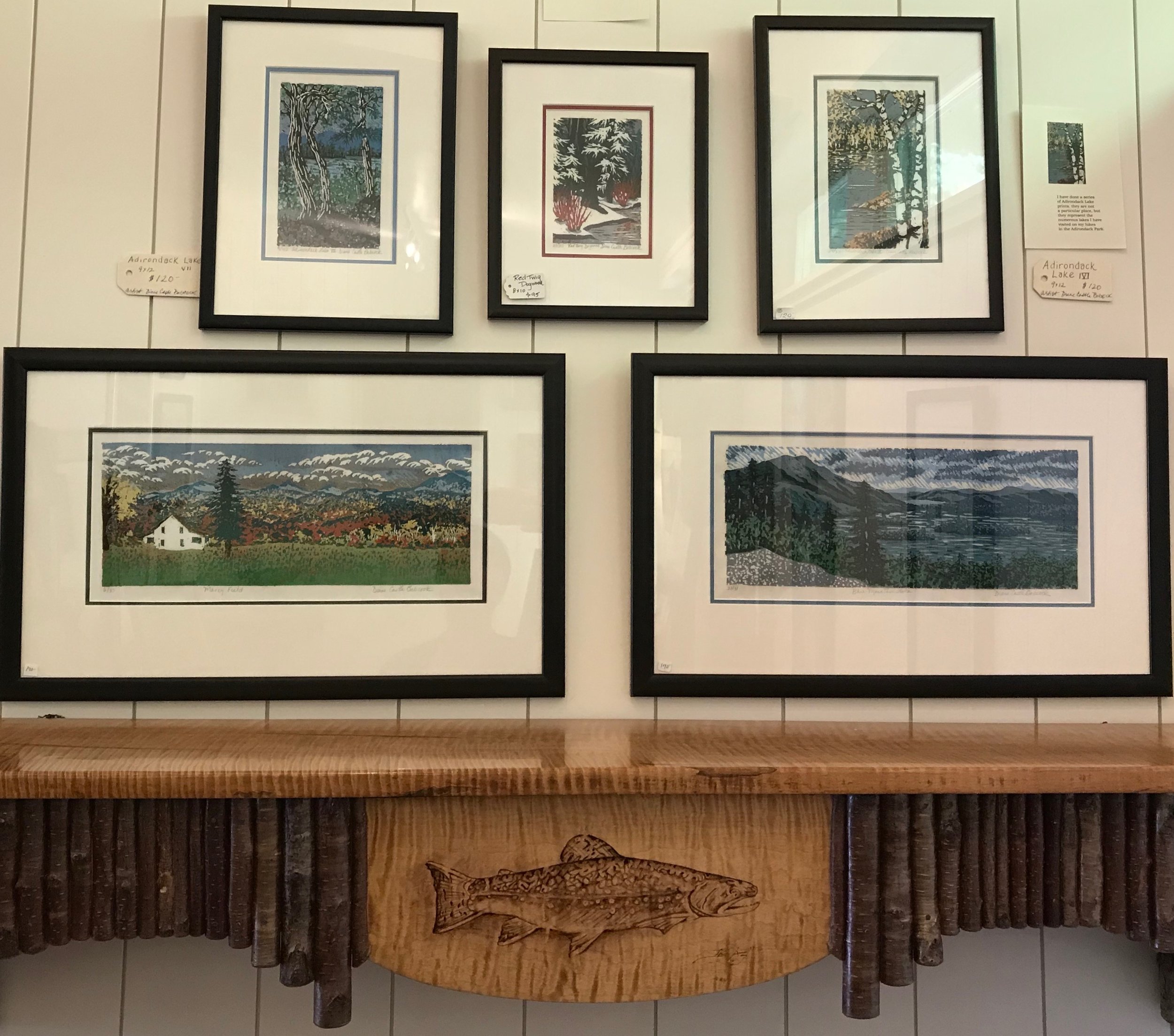 Blue Mountain Designs, built in 1895, is a beloved Adirondack themed shop located at the foot of Blue Mountain where we highlight talented local artists. We are proud to be a part of Blue Mountain Lake's history and a landmark of this beautiful hamlet in the Adirondacks.
Please stop by and say Hello!
Blue Mountain Designs now has a café! In this historical building built in 1895, we now offer locally roasted coffee, light fare for breakfast and lunch, free wi-fi, and seating indoors and out. We look forward to sharing the rich history with you. Come in and enjoy yourselves!